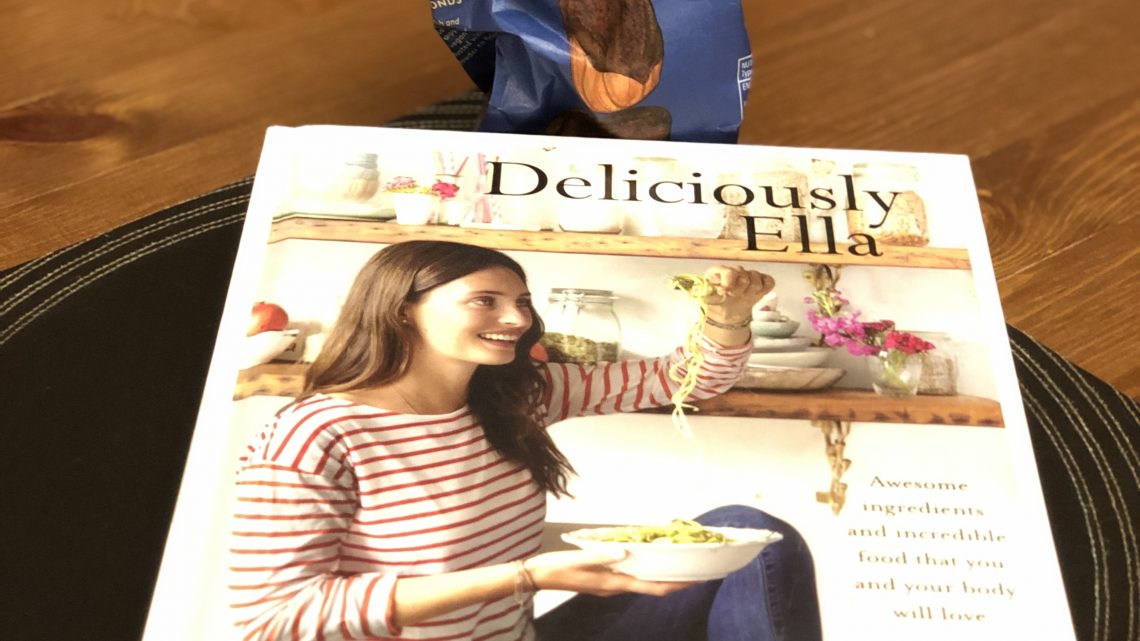 Oh Ella…
Ella Woodward has been a (virtual) part of our lives for a couple of years now. She might not be a name you've heard of before but you may well have seen her blog, heard her podcast, or (most likely) seen her products in your supermarket. She is more commonly known as "Deliciously Ella" and you can find her products in the Free From section of most supermarkets in the UK.
She lives and breathes the concept of healthy eating, having launched the brand of 'Deliciously Ella' about 8 years ago. Although for her this isn't simply a commercial exercise. The self-confessed former 'sugar monster' got her life back by transforming her diet following months of hospital-bound bed-ridden misery following a diagnosis of POTS (Postural Tachycardia Syndrome), a rare nervous system illness that comes with a myriad of severely dibilatating symptoms. A complete 'about-turn' (a sailing term, if you're interested, for turning a boat's bow into the wind) in her diet to become a gluten-free vegan who ate no processed foods, sugar or additives got her life back within two years and launched her new career.
We don't follow her diet directly, in fact we still eat a lot of animal products – much to the shame of my carbon footprint – but the concept of healthy eating is key to my wife's PCOS diet and also formed a key part of my ability to lose weight last year. My wife, and the whole family to an extent, heavily limit sugar, gluten, processed foods, alcohol and certain vegetable oils. As such, there is a natural crossover between her restrictions and ours.
Ella has made an impression on all of us to some extent. My wife follows her recipes, blog and general lifestyle advice closely; I'm perhaps more interested in the range of snacks and cereal bars that she creates of which I can eat all, to my delight; my son seems to have a more basic interest: Arguably his first ever crush, he used to love looking at the photos of her in the cookbooks and would often ask for help to find a particular photo.
It's not the first time that she's come up on this blog post although I've not written explicitly about her before. Her cereal bars rated highly on the cereal bar review that ended up being the precursor the first podcast we did. Since then I've tried a variety of her products and have to admit they're all really good. We tried the nutty granola while camping this summer and that went down a treat. On the same holiday we stumbled across a new flavour of oat bar: peanut butter and also the new baked veggie crackers. Both are so good that we've gone hunting our local supermarkets to restock after returning home.
However, the item that inspired me to write this blog post and eulogise about the suite of delights behind the brand was a new item: chocolate dipped salted almonds. I've always had a soft spot for sweet salted snacks. I have a deep weakness for salted peanut butter (specifically Pip 'n' Nut crunchy) with chocolate spread. In my younger years, back when I did eat milk, I used to love milk chocolate pretzels. Deliciously Ella chocolate dipped almonds might be the latest incarnation of my weakness. My tastes aren't as sweet as they used to be and the dusting of cacao powder is wonderfully bitter but just offset by the coconut sugar in the chocolate.
The only dilemma left now is whether to keep buying individual items from the supermarkets that stock it, or bite the bullet and order in bulk directly from her website. I would certainly recommend trying them if you're tempted!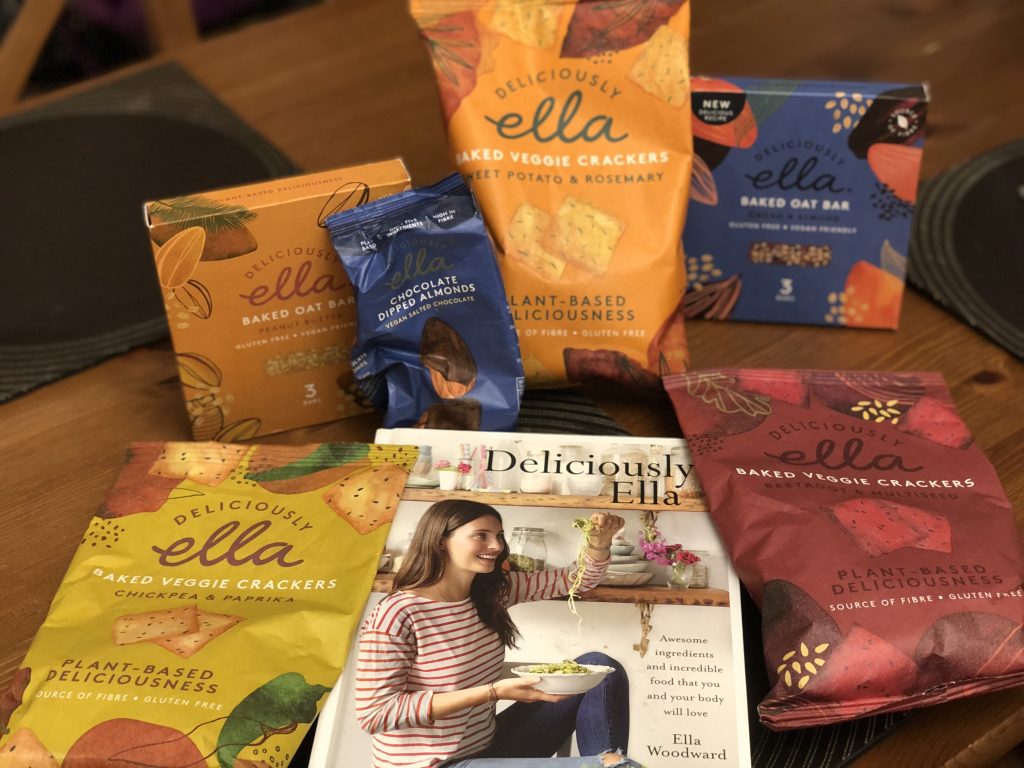 So much else to catch you up on: Piglet has started school, my wife has returned to work, we tried Piglet on the milk-ladder and had a camping holiday. But things have been busy and I haven't managed to find the time to blog as often as I would have liked. I'll try and fill you in when I get the chance.
Toodlepips x